Creative ways to increase guest bookings
No Vacancy is designed to help you uncover new ways to increase your bookings by approaching your business creatively.
Secure payments powered by Squarespace
PRO TIPS
Advice and opinions from over 50 global experts
SECRET WEAPON
Tips and tricks to give you the competitive edge
NEW IDEAS
Learn to be more effective with a fresh approach
What's inside
A straightforward guide that's designed to help accommodation businesses around the world simply increase their revenue and efficiency with a creative apporach
• 10 Chapters (287 pages) packed full of easy to follow expert advice
• Case study: See how it worked for a ski lodge in Japan
• Learn what you should stop doing... and much, much more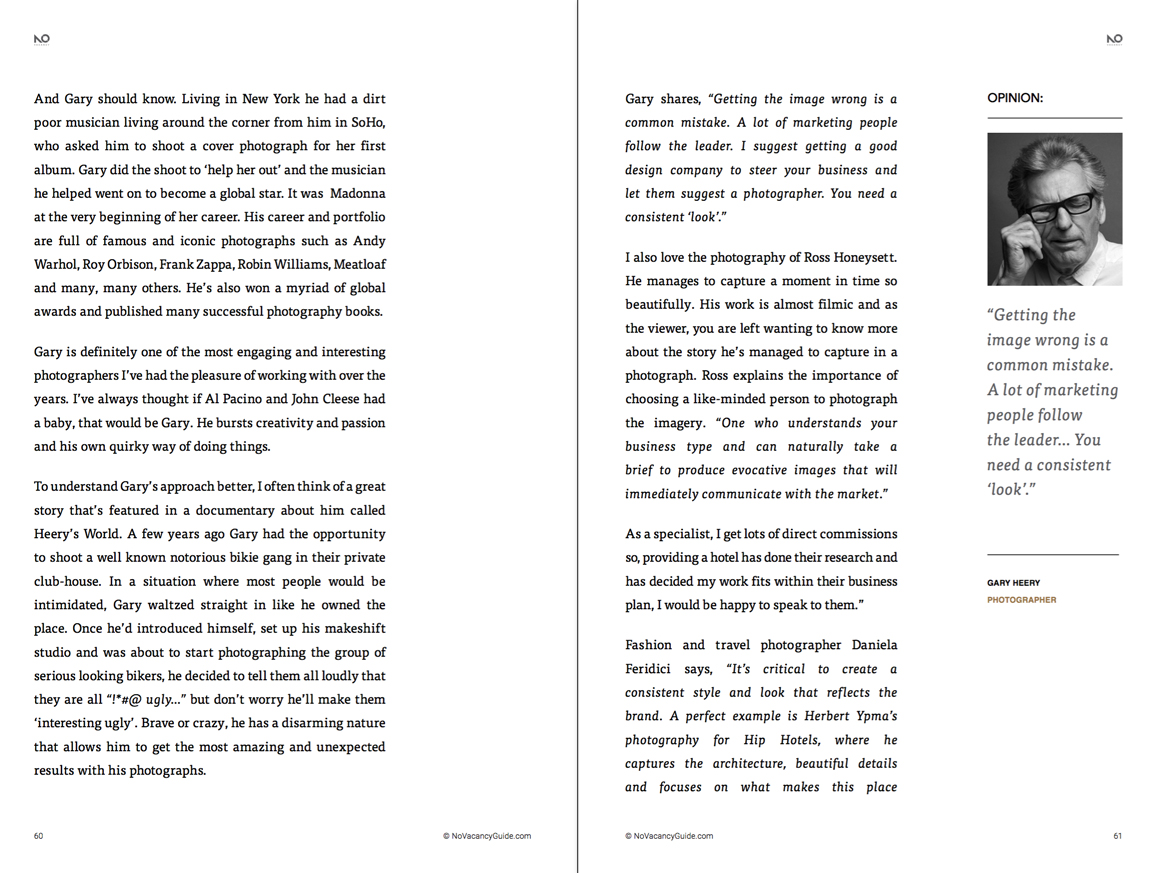 DOES it work?
See how a creative approach to their brand, marketing and customer experience helped Kuma Lodge in Japan become more effective and increase their bookings.
AUTHOR
Nick Bonney is an award winning creative director, art director, graphic designer, filmmaker and author. For almost 20 years, he has relished the opportunity to work with a wealth of clients - all the way from Tourism Australia, Qantas, Singapore Airlines, Etihad Airways, Virgin Australia, MTV and Sony Music through to creating a multitude of brands of all sized businesses with his creative agency BONSTA.
contributors
No Vacancy Guide is packed full of practical advice and personal experiences from over 50 creative, marketing, branding and tech global experts. From a creative director in New York to a newspaper editor in Sydney and the head of product at Google in Silicon Valley to a customer experience director in London, these experts have shared a wealth of ideas and insights.