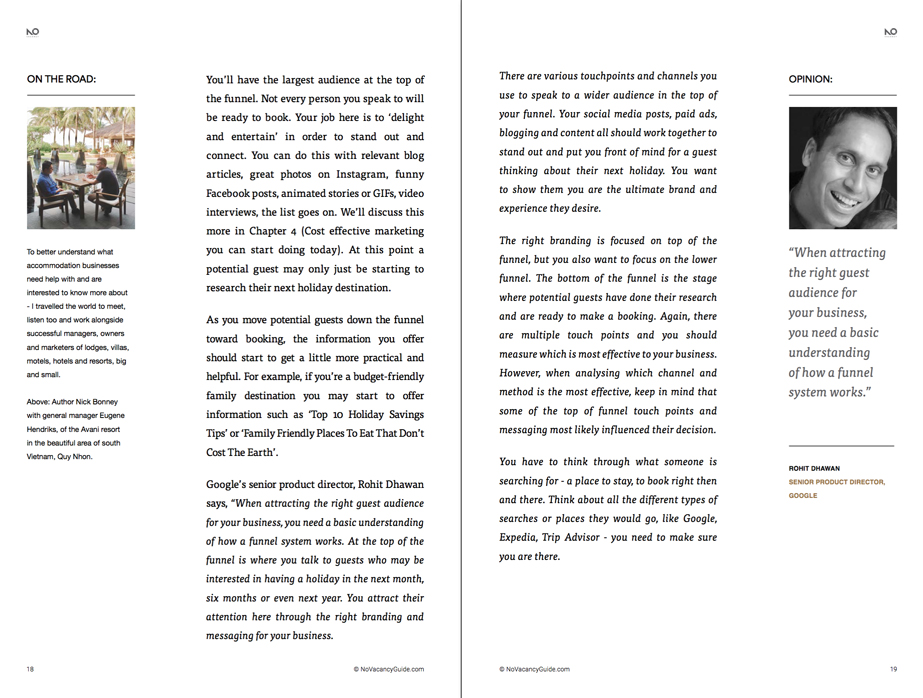 FREE SAMPLE COPY
ATTRACT THE RIGHT GUEST AUDIENCE WITH A KICK-ASS PLAN
Still not convinced a creative approach can help improve the success of you business? Download No Vacancy's introduction and entire first chapter for free.
Before looking at methods to increase your overnight bookings with smart branding and a great marketing plan, we need to define who your perfect guest audience are. Defining your target audience sounds straightforward, but it's amazing how many people get this so fundamentally wrong.
• Define your audience and learn how to talk to them
• Think and deliver globally
• Methods and tools to attract and retain potential guests
• And much, much more....